FOUR-AXIS ROBOTIC MANIPULATOR
The advanced and state-of-the-art four-axis robotic manipulator (Ng et al., 2002) has incorporated a tool changer and four tool adopters to permit interchanging tools without stopping the centrifuge. At a centrifugal acceleration of 100g, the robotic manipulator can produce a torque up to ±5 MN·m and prototype loads of ±10 MN, ±10 MN, and 50 MN forces in the x, y, and z directions, respectively.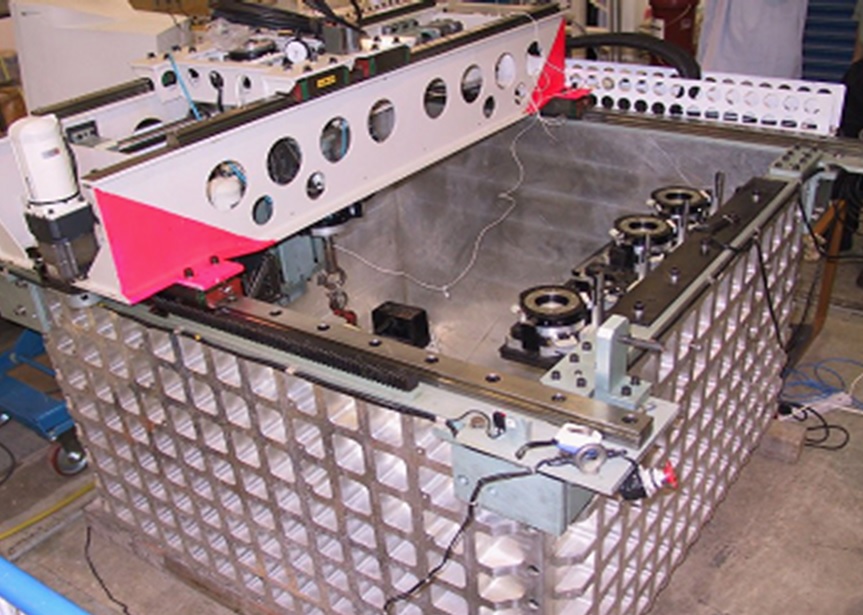 The four-axis robotic manipulator at the HKUST
Conference Paper
Ng, C. W. W., Van Laak, P. A., Zhang, L. M., Tang, W. H., Zong, G. H., Wang, Z. L., Xu, G. M. & Liu, S. H. (2002). Development of a four-axis robotic manipulator for centrifuge modelling at HKUST. In Proceedings of the International Conference on Physical Modelling in Geotechnics, pp. 71-76. Newfoundland, Canada: Canadian Geotechnical Society.